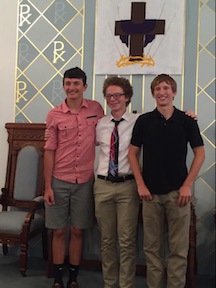 On April 30, Jared Kenik was presented by Elder Ed Millinger for the sacrament of baptism.

Jacob Boyer and Chad Donze were presented for confirmation.

Jacob Boyer, Chad Donze and Jared Kenik were confirmed in the April 30, 2017 service. Due to weather issues, candidate Xavier Moore was not able to attend and will be confirmed at a later date.