Virginia "Ginny" Mae Lavender: It is with great sadness that the First Presbyterian Church mourns the death of one of our long-time members, Virginia Mae Lavender. Ginny went home to be with her Lord on December 30, 2020. She was born during a leap year on Leap Day so Ginny had only celebrated 23 actual birthdays - but she was 92 years young when she died. She was an avid golfer and a very faithful church member and she will be greatly missed by her church family. We offer our condolences and our prayers to Scott, Chrissy, and Bailey at this time.
Jean Henson: Jean died unexpectedly at St Francis Hospital, Cape Girardeau, MO, September 7, 2020, at the young age of 87. Her ashes will be buried at Pilot Knob Cemetery, Rolla, MO, between her husband of almost 60 years, Earnie Floyd Henson, and her adopted son, Tim Gresham. She was, also, preceded in death by her granddaughter, Melissa LeeAnn (Palmer) Breite, and granddaughter, Tammy Henson.
Jean is survived by her daughter, Lisa (Doug) Palmer, of Ste Genevieve, MO. Granddaughters Jessica (Waylon) Baker, Pleasant Hope, MO, and Allana (Brock) Johnson, University City, MO. Great grandchildren Elizabeth, Taylor, Aubrey, Isaiah, Edlyn, and great great grandson, Ryker.
Jean moved to Ste Gen after her husband passed to be close to her daughter and she never met a stranger! She loved and was loved fiercely by all. She was involved in numerous organizations, clubs, and volunteered all over town. Before her passing she enjoyed her favorite Friday night dinner of stuffed mushrooms at Audubon's and visiting and dancing with friends at town establishments before the evening's end. She loved her churches and church families and enjoyed singing in church choirs, praying for people and telling them about her Jesus.
A Pastor's Memories: John, Doris, & Gus
For everything there is a season, and a time for every matter under heaven; a time to be born, and a time to die. . . Ecclesiastes 3:1-2a.

My first Sunday to preach at First Presbyterian Church in Ste. Genevieve was on May 19, 2013, so I have now served at this church for seven years. As the pastor, I have a perspective that is unique in the congregation- I have the opportunity to see the members of this church at their best and at their worst, during times of great celebration and in the midst of trying and difficult circumstances. I would now like to share by perspective on our three church members who have died in recent months: John Brillos, Doris Judy, and Gus Garleb. May God continue to hold John, Doris, and Gus in the palm of His hands.
John Brillos: As I began to preach in this church in 2013, I received many comments from members about my messages. John always had a thoughtful comment to share with me on Sunday mornings. He went beyond the "nice sermon" or "wonderful message" typically received and would always ask a pertinent question or make a pointed comment on the substance of the message. As I came to know John I really began to appreciate the knowledge and insight that he possessed about life and the church. He was truly a pillar of this church community, leading both by example and by role. John was honored with the "Lifetime Membership" awarded by the Presbyterian Women before he and Jacque moved to the Little Rock area to be near their daughter Nancy. [Pastor Steve]
John William Brillos died on Wednesday, May 27, 2020 in Little Rock, Arkansas. He was 92 years old. He was born November 22, 1927, in Hannibal.He was married to Jacquelyne Eve (Jessen) Brillos on August 27, 1948, in St. Louis, and she survives in Little Rock, Arkansas.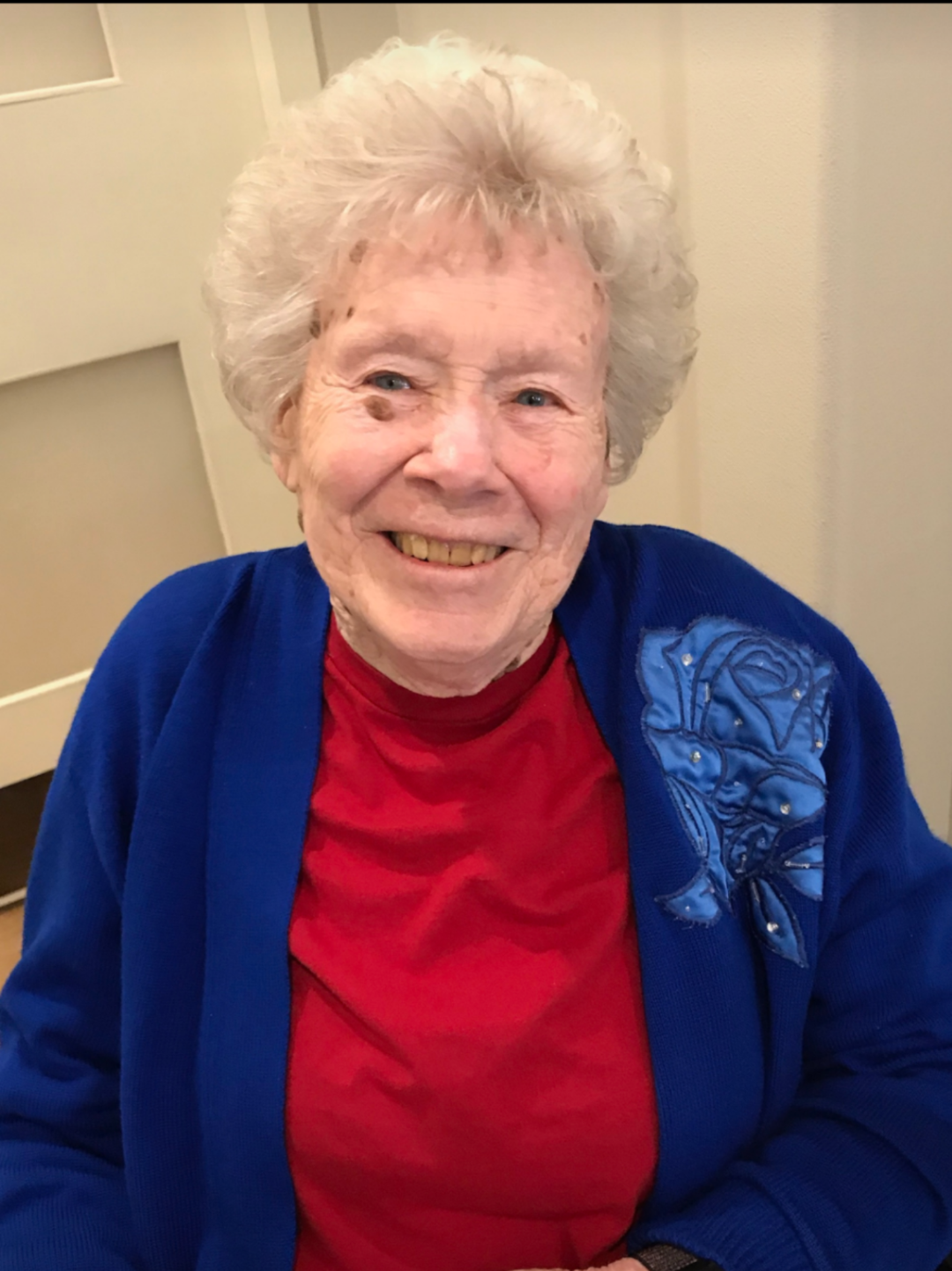 Doris Judy: Doris and her husband, Al, moved to Parkwood Manor to be close to their daughter Donna. As I began to visit with Doris, I learned she was an ordained minister in the UCC who was honorably retired. She loved to sing and one of the first things she did was to join our chancel choir. Doris became a mainstay in the choir during her years with us – several times we had three generations singing in the choir as Doris, Donna, and her granddaughter, Sarah all sang. After Doris and Al joined our congregation I learned that Doris was also a poet. She shared her poetry with me and I used some of it for our worship devotions during one Lenten season – with her permission, of course. Doris' singing voice and singing spirit will be missed by me and all who knew her. [Pastor Steve]

Gus Garleb: As I was being considered to be the called minister for this congregation, Gus was serving as an Elder on our church Session. He was most supportive of me and at one point talked to me individually to assure me that he would do everything he could to make sure that I was called to serve this congregation. I greatly appreciated his support and his words to me at that time. Later I learned that Gus and Donna had only joined this church in 2003 or 2004. This amazed me as I assumed they had been lifelong members, because of the fact that they both held leadership roles in the church and in the way the congregation seemed to accept them as family. Gus epitomized the spirit of First Presbyterian church: a person of quiet conviction and faith who was always willing to reach out and help others. [Pastor Steve]

August "Gus" William Garleb, 82, of French Village, Missouri, passed away peacefully on June 5, 2020 in
the comfort of his home. He was born January 1, 1938 in Columbia, lL to the late Felix and Ella (Macke) Garleb. He is survived by his wife Donna Garleb; his Two Daughters Kelly Glenn and her husband Ron of Stratford, lowa and Terry Grieshaber and her husband Thomas of French Village, MO; his Brother Leroy Garleb and his wife Patricia of Valmeyer, IL; his Four Grandsons Brandon Glenn, Derrick Grieshaber, Ryan Grieshaber, and Ethan Glenn; as well as many loving nieces, nephews, cousins and adoring friends.